SHORT PLATFORM

LONG PLATFORM

MULTIFUNCTION LIFT

BS120
BS120E

1200kg Capacity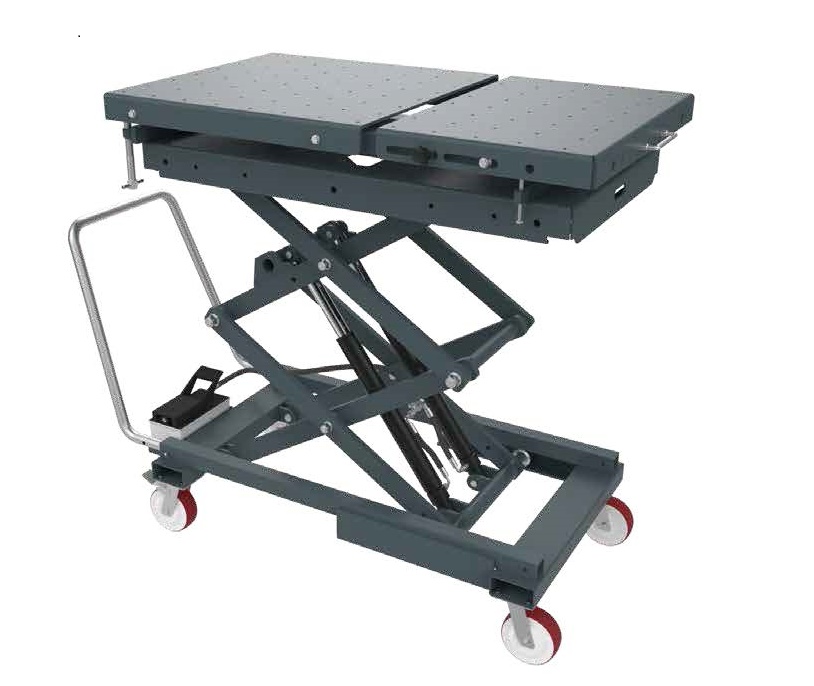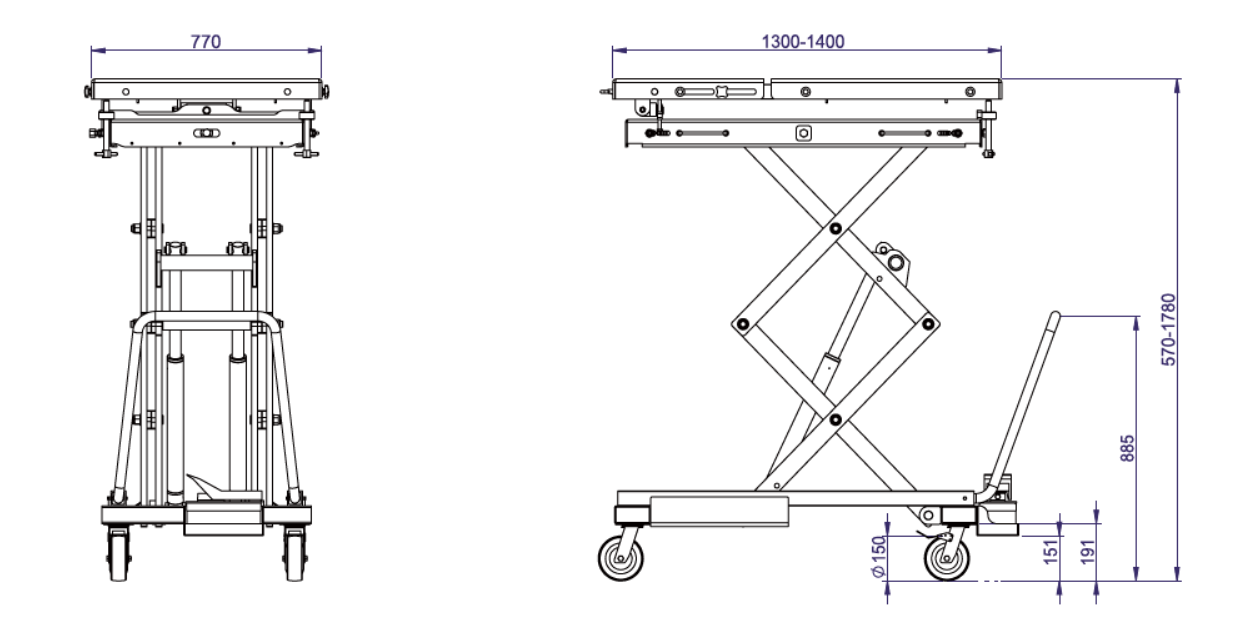 Designed to disassemble and install:
● Battery pack and motor of electric vehicles.
● Engine, transmission, drive axle, fuel tank, suspension and chassis system components.
Working table:
● Length @1,400mm with two ends extension.
● To be drilled positioning holes to fit specific clamps for vehicle maintenance.
● To be covered with insulating board to prevent the operator from electric shock.
● Can be tilted by adjusting bolts with two independent handles.
● Can be translated left and right, front and back by the handle adjusting bolts at the end
and side.
● Insulation mode: insulation rubber pad ,grade ≥1,500V.
Two hydraulic cylinders with built-in explosion-proof valve.
Portable trolley with heavy-duty wheels.
Air operated with foot press pump, or electric power pump for choice.
| | | | |
| --- | --- | --- | --- |
| | Model | BS120 / BS120E | |
| | Driving mode | Pneumatic / Electrical operated | |
| | Capacity | 1200 Kg | |
| | Min. Height | 570 mm | |
| | Max. Lifting Height | 1780 mm | |
| | Working table length | 1300-1400 mm | |
| | Working table width | 770 mm | |
| | Horizental movement | 50 mm | |
| | Verticle movement | 50 mm | |
| | Wroking table X axis tilting | 5° | |
| | Wroking table Y axis tilting | 5° | |