SINGLE-POST

TWO-POST

FOUR-POST

ELECTRO-HYDAULIC SINGLE POST LIFT

P130
P130M with movable trolley

Fully-auto 24v control box ,3000 kg capacity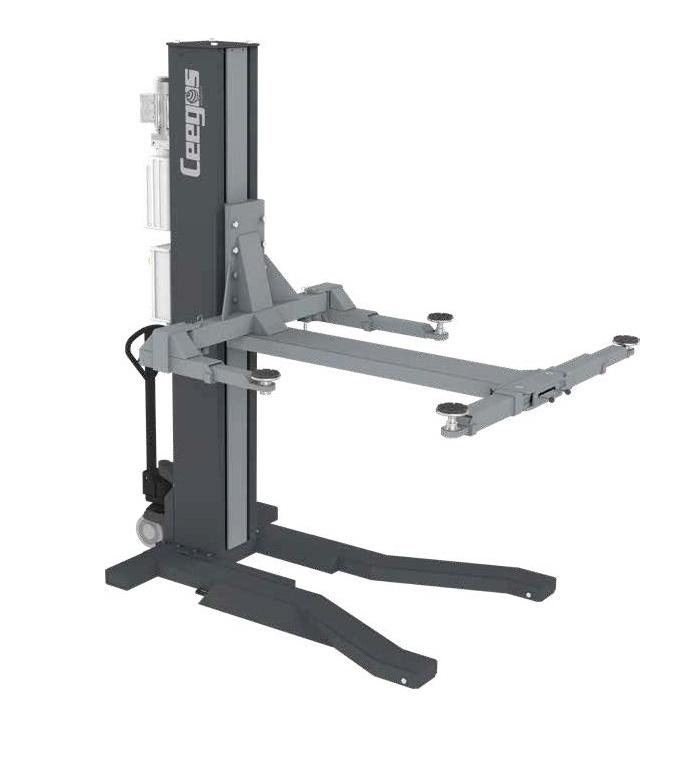 Description
● High-rise above floor with security lock locked:1900mm.
● Low profile: 95mm.
● Flexible swing arms with high resistance arm lock and
● Further more lifting points selection.
● Automatic solenoid lock release.
● 24V operation fully-auto control box.
● Up limit switch incl. .
● Cylinder with parachute valve as protection kit in case.
● Hydraulic line fracture.
● Column curtain incl..
● 3-stage threaded lifting pads.
● Automatic arm lock restraints.
● Power pump relief valve to prevent overloading.